Why book with hotelalmijara.com
Exclusive
web discount

Late check out
subject to
availability

Early check in
subject to
availability

Free Wi-Fi
Fall in love with every corner
Featured places near the hotel
---
La Herradura, whose name comes from the characteristic shape of its bay, is a town in Almuñécar, Granada, vibrant and full of life during the summer months. It is very close to the town of Maro in Nerja and the Sierra de Almijara, and stands out for its vegetation and virgin coastal areas. It is an ideal destination for diving enthusiasts because of the corals and rare marine species that can be found under its waters.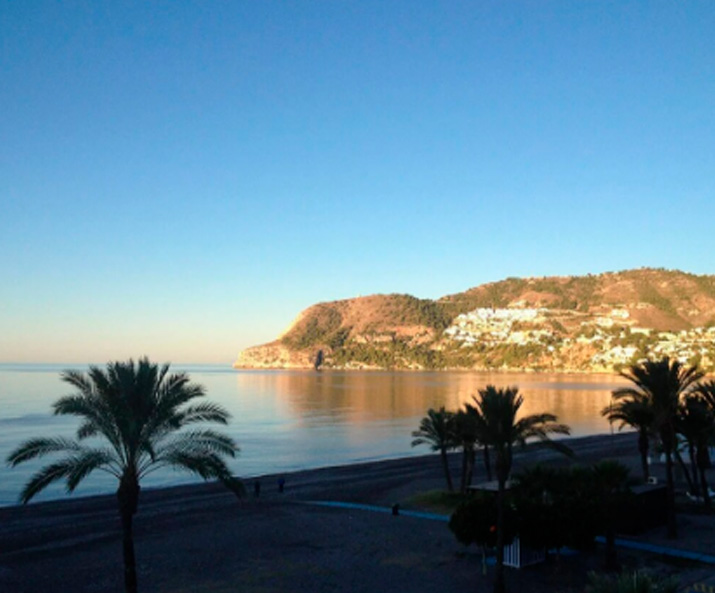 La Herradura beach
---
La Herradura beach is one of the best in Granada, thanks to the beauty of its natural surroundings and the services it offers. Among them, surveillance and rescue equipment, showers, rental of hammocks and umbrellas and various beach bars.

It is a very popular beach, more than 2km long and almost 50m wide, and its surface is made of dark sand and pebbles.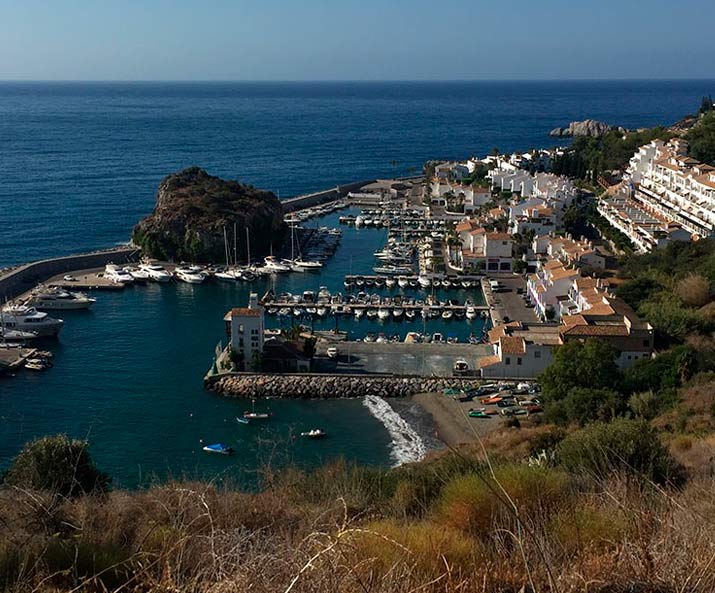 Marina del Este Marina
---
The charming Puerto Deportivo Marina del Este is located in Punta de la Mona, a beautiful rocky natural area between Almuñécar and La Herradura. In it you can have rental boats, in case the visitor does not have his own, and enjoy attractive excursions and nearby circuits. It is also equipped with a tennis club, diving schools, cafeterias, restaurants, boutiques, supermarket, laundry and car rental service.
Cliffs and watchtower Maro - Cerro Gordo
---
This Natural Area is located between the towns of Almuñécar (Granada) and Nerja (Málaga). It is made up of steep cliffs interspersed with inaccessible beaches and coves, while on the slopes of the mountain you can find cultivated areas distributed on terraces.
There is a small signposted path that leads to a spectacular viewpoint and the Cerro Gordo watchtower, built during the 16th century to defend the local population from possible pirate attacks. Watching the sunset from there is a sight worth seeing.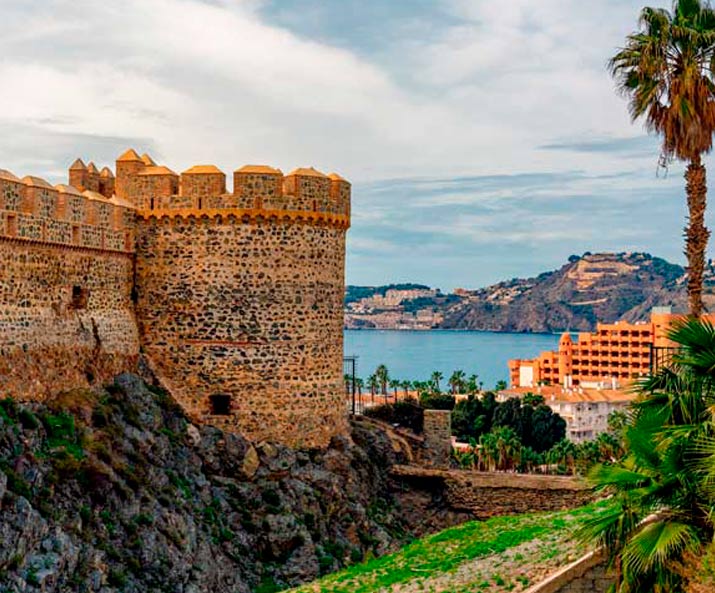 Castle of La Herradura
---
This 18th-century castle-fortress had defensive purposes and communicated with the watchtowers of Cerro Gordo and Punta de la Mona. Today it houses a thematic museum project linked to the shipwreck of 25 galleys belonging to the Invincible Armada, which occurred in the bay of La Herradura and in which between 3,000 and 5,000 people lost their lives, called '1562. The Fury of the Sea'.